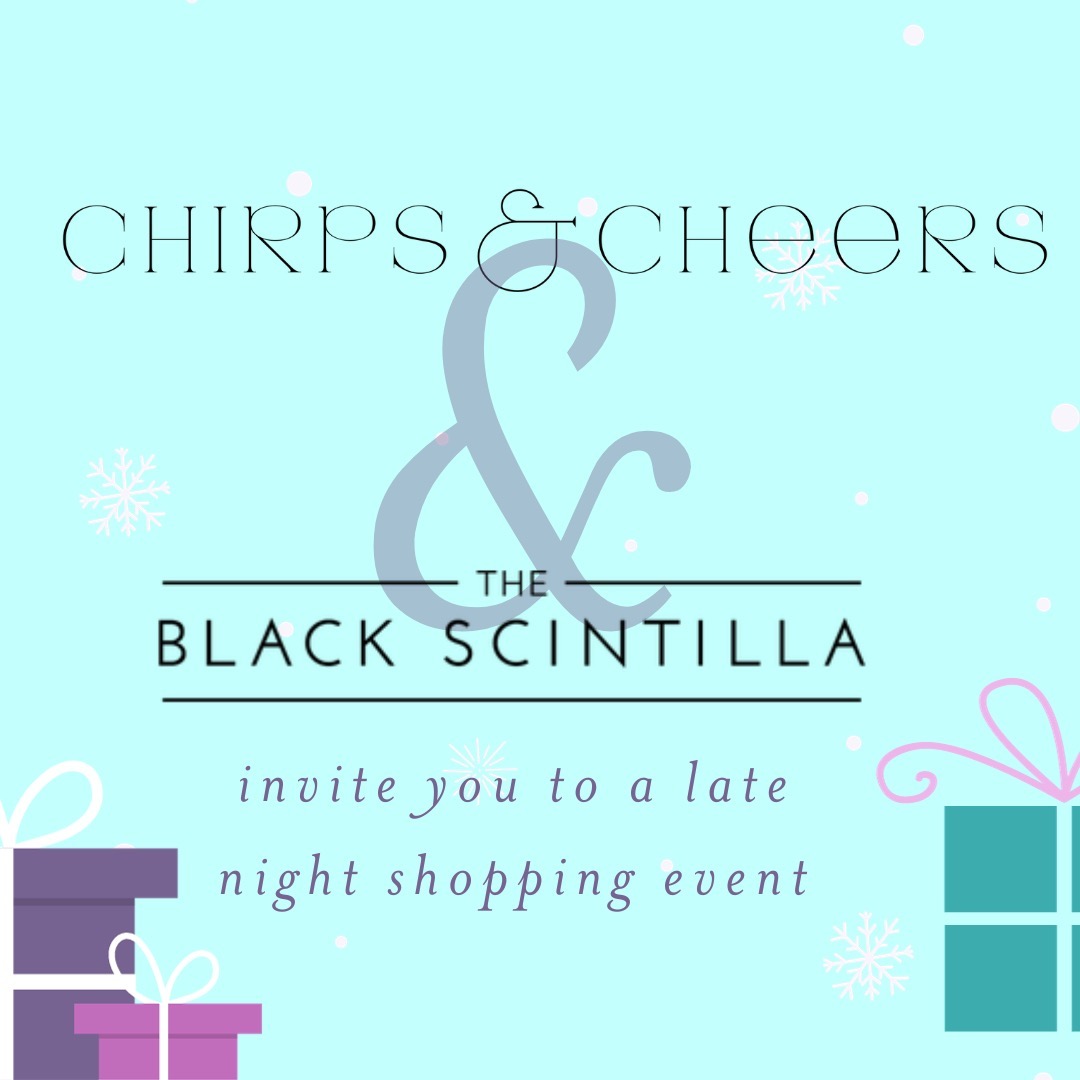 Join Midtown businesses on November 16th, November 30th, & December 14th for wine, giveaways, & some low stress late night shopping.
The Black Scintilla and Chirps & Cheers invite you to a sip and shop event. Hate the crowds and the stress? Can't get away from work in time? This is the event for you! For three nights only, Midtown businesses will be open late, until 8pm!
*Prairie Letter Shop (11/30) – Shop beautiful custom, hand-lettered ornaments & more with Alex from Prairie Letter Shop. She will also be hand lettering gift tags for FREE!
Neighbors Open Late:
Barkeep
Black Scintilla
Chirps & Cheers
Commonplace Books
O'Myhoma
Razorz & Tonic
Wishbone Vintage